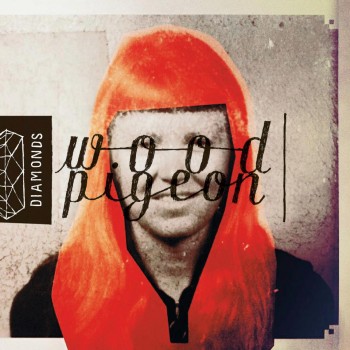 Release Date: 19 September 2012 | WP N.America Shop | WP EU / UK Shop
Label: Boompa / WP HQ
Notes: An album-length collection of rarities and previously un-released songs, recorded before, during, and after the Thumbtacks + Glue sessions... Previously available only on the Autumn 2012 US / Canada tour alongside Patrick Wolf, and now via online mail order only. Artwork by Elyron.
Track Listing:
Mandobird (For Foon)
Are You There God? It's Me, Mark
Masters of Architecture (For Travis)
TOIL
By Lamplight
Don't Fret, My Pet
In The Mountains / First
For Paolo
Winnebago
Music For the Naturally Unhip
85 (B.L. + A.C.)
I Want to See You Again
The Way to Happiness
Say Say Say (MJ+PMcC)
Woodpigeon - For Paolo from Woodpigeon on Vimeo.

Woodpigeon - Say Say Say from Beau Lark on Vimeo.



Credits:

ALL SONGS + LYRICS by Mark Andrew of the Hamiltons except music + lyrics for 'Music for the Naturally Unhip' by MAH and Hampus Norén, some lyrics to the chorus of 'For Paolo' by Paolo Calamita, and lyrics for 'The Way to Happiness' by Mary Cecilia Ryan circa 1943 (I hope she would have liked what's been done with her words). Track 14 is an old Appalachian folk song passed down through the generations, now passed on from us to you.




PRODUCED BY Mark Andrew of the Hamiltons (4, 6, 7, 11, 13, 14), Shelley Uprichard & Steve Lilly (1, 2, 3), Jonathan Hong (5), Terence Deutsch (8), Shelley Uprichard & Jim Hewins (9, 12), Hampus Norén (10), and Tyler "Pink Drinks" Fitzsimmons (5)

RECORDED IN Calgary (Studio 827), the Banff Centre (Luscar Studio), New York City (The Buddy Project), Shepherd's Bush, London, UK (Hull Estates), Newcastle, UK (Heaton Perk House), and Stockholm, Sweden (Bandhagen Bandwagon)




THE CAST Mark Andrew of the Hamiltons, Laura Leif (1, 2, 3), Steve Lilly (1), Shelley Uprichard (1, 12), Lucie Laricq (2), Cliodhna Ryan (2), Scott Benson (2), Darcy McIntyre (4), Ryan Doyle (5), Jennie MacMillan (6), Kenna Burima (8), Clea Foofat (8), Chris "The Glimmer" Dadge (8), Brock Geiger (8), Tyler "Pink Drinks" Fitzmaurice (8), Hampus Norén (10), Aaron Myer (12), Jim Hewins (12), Beth Jeans Houghton (13), Sally Adams (13), Louise Hull (14).